Understanding RRSP, TFSA or Investing inside your Corporation
February 22, 2022 @ 12:30 pm

-

1:30 pm

Free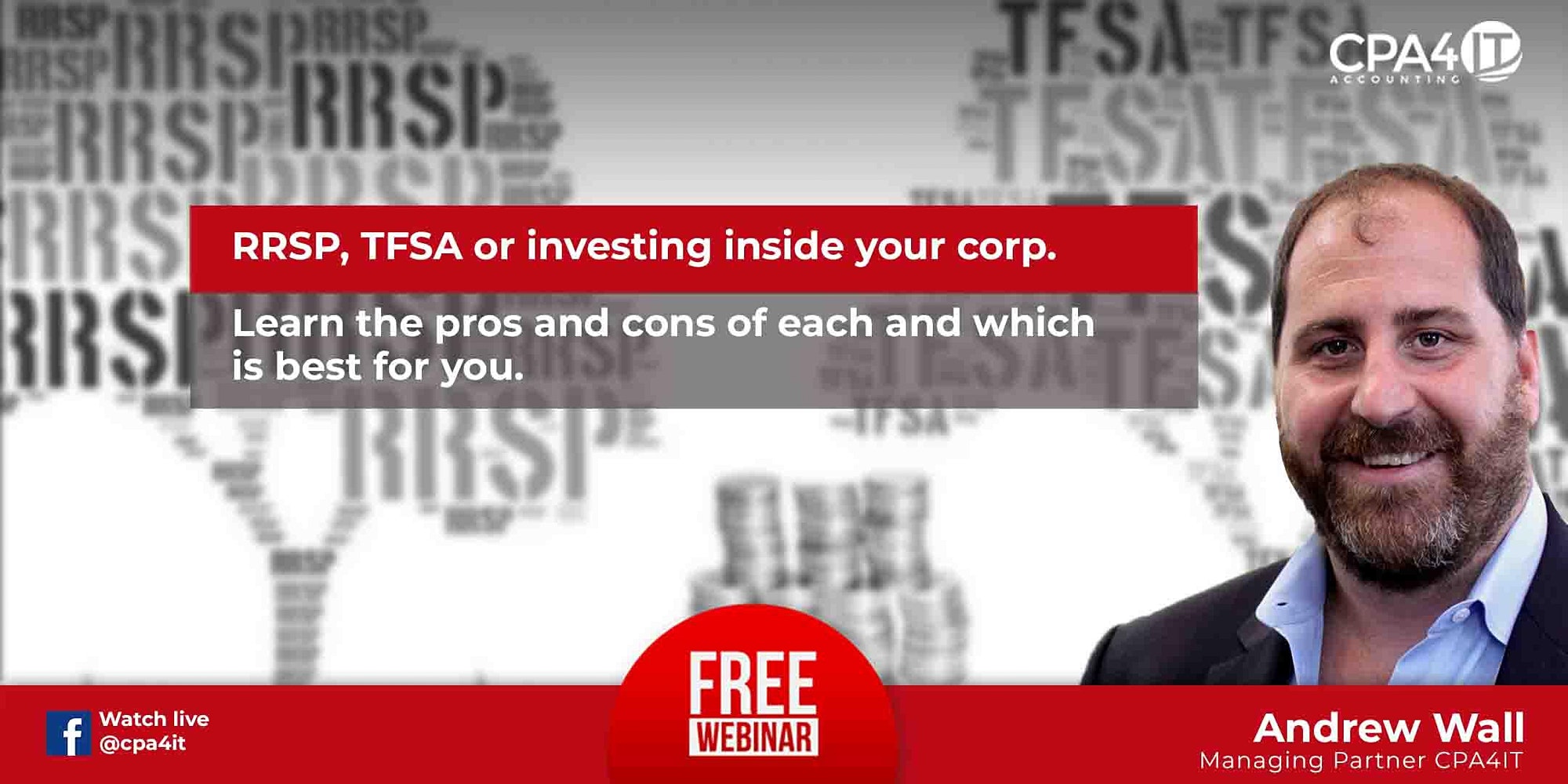 Understanding RRSP's, TFSA's and Saving in your Corporation
This webinar will discuss the various types of registered investments that ar
This webinar will discuss the various types of registered investments that are available and how you can use them to minimize your taxes and maximize your financial returns.
RRSP's TFSA's and RESP's are all great vehicles for maximizing your financial returns.  For some people the benefits are clear and they know exactly how to structure their contributions. For the rest of us, these can be confusing.  Many of my clients don't fully understand the differences between the types of investments or how they can maximize their benefits.  
This webinar aims to provide the answer to the following questions :
What are RRSP's TFSA's, and RESP's
Should you use all three?
How much should you contribute to each?
If you are a contractor how much should you save in your corporation?
How can I maximize the returns of my registered investments?