Incorporating your business
Incorporating your business made easy with CPA4IT
Incorporating a business for the first time can be a daunting task, but it doesn't have to be. At CPA4IT, we've been helping small business owners register their businesses since 1984, and we have the expertise to guide you through the process smoothly.
Our team of experts is here to help you choose the right incorporation package and get your new business up and running quickly and easily.
Book a free consultation with our team today, and let us guide you through the process of incorporating your business. With our help, you can be confident that your business is set up for success. Contact us now to schedule your consultation!
Incorporating your business may feel overwhelming. Our experienced advisors will guide you on the best corporate structure and ensure all the relevant forms and filings are completed.
Too often business owners take the advice of a friend and go online to incorporate. Be aware online registries do not give advice. When incorporating your busines you will need to make many important decisions about directors, shareholders, share structure and effective date that have significant legal and tax implications. Decisions have to be made as to how to distribute the shares to the shareholders, the importance of keeping a minute book, how to choose your year end, or the ongoing obligations of a corporation.
Getting proper advice from a professional may cost a little upfront, however, can save you a lot of money when you have a successful, profitable corporation.
We can provide you guidance and strategies on how to make incorporation work for you.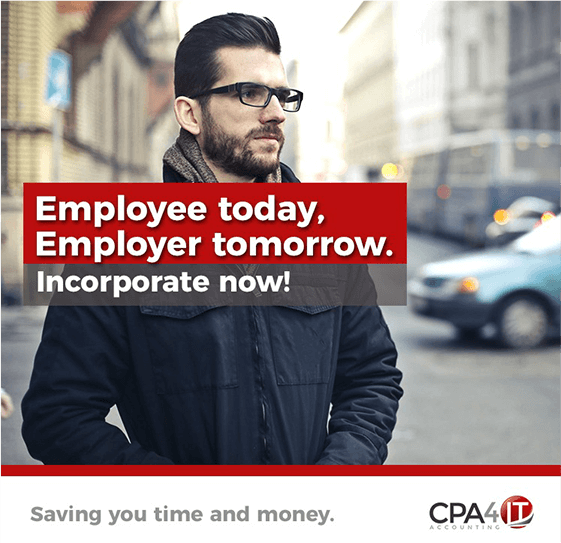 The hardest part of incorporating your business with CPA4IT is choosing a name.
Financial Benefits of Incorporation
One of the largest benefits of incorporating your business is that a corporation pays a lower tax rate than an individual. The only real down side is that there are cost to set up and maintain a corporation. The on going accounting fees can be anywhere form $2,000 – $5,000. Before you think of an incorporation, you may want to do a quick calculation to ensure that setting up your new corporation is going to save you more than it will cost you. We have developed an Incorporation Calculator to help you do just that.
Top 6

Incorporation Mistakes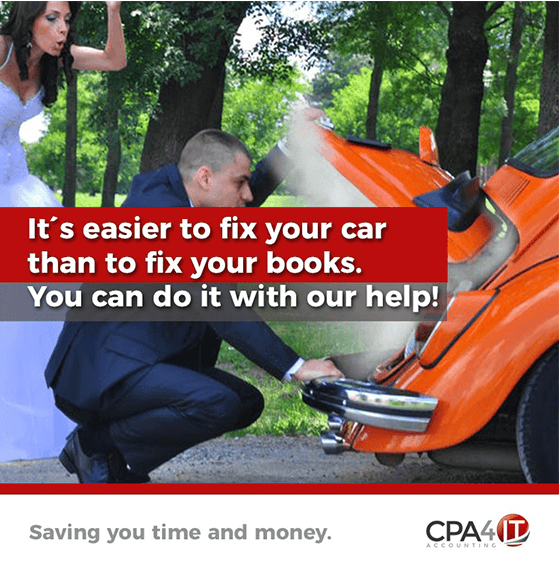 Let us help you get it right.
It is always more expensive to fix a poorly structured incorporation than it is to get it right the first time.
Bare Minimum
The Basic Incorporation Package
Standard
Includes Minutes and Shares
Small Business
Includes Website & Business Cards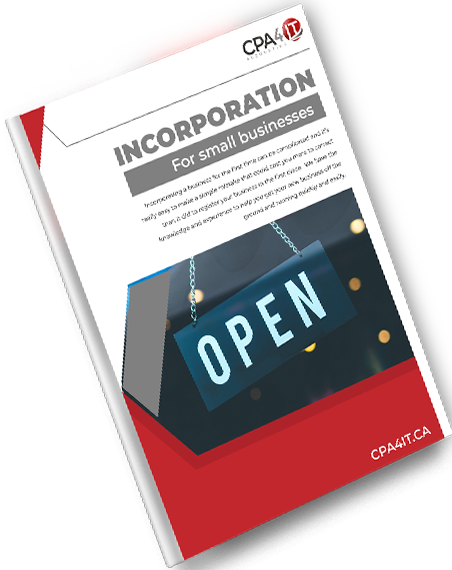 Incorporating a small business has many benefits, like limited liability, tax advantages, increased credibility, and tax-free capital gains. However, this option is not for everyone, and it may not be the best move for your business. Download our free guide to learn if incorporating a small business is right for you.