WSIB classifications and significant changes in 2022
May 17 @ 12:30 pm

-

1:30 pm

Free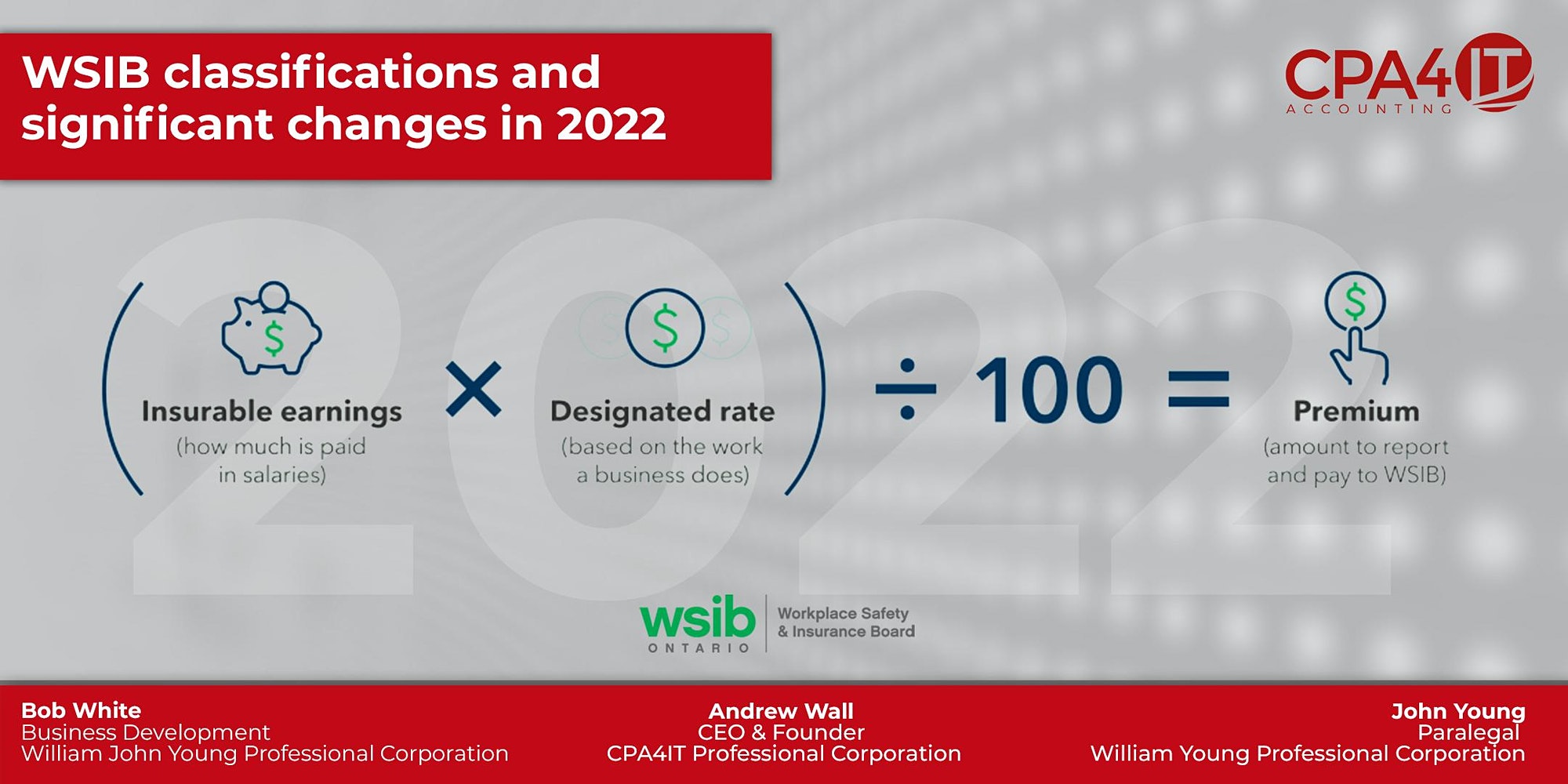 WSIB Classification Issues and Pending Changes for 2022 as they Affect your Business
CPA4IT is pleased to announce an information sharing session regarding WSIB classifications and significant changes in 2022 including premium rates as they affect all players in the Professional Staffing Industry. This virtual session will be 1 ½ hours to allow for comprehensive information exchange including ½ hour for a Q&A session.
Our session leaders are from William John Young Professional Corp who is helping some of our colleagues, and staffing agencies with WSIB challenges they face today and with repositioning for the future to minimize business impact from adverse WSIB changes.
Topics will include:
• WSIB Classification Issues and Pending Changes for 2022 as they Affect your Business
• What is the size of the impact to your business?
• WSIB – what has changed and why?
• What we've heard and recent news (the election muddies the waters)
• Why the WSIB is asking you (or you will be asked) to complete questionnaires about your business status
• How often will you have to submit these questionnaires?
Our speakers will be John Young (paralegal) and Bob White both of whom have rich experience in our industry and the kinds of issues you wish to address. William John Young Professional Corp has helped organizations with WSIB issues and saved their clients over $100 million in both retroactive recoveries and future savings.
This session will inform, align and galvanize us as a community of professionals to address these important issues.