WELCOME TO CHARTERED PROFESSIONALS ACCOUNTANTS 4 INFORMATION TECHNOLOGISTS
From all the partners, managers and staff, we would like to take this opportunity to welcome you to Chartered Professionals Accountants 4 Information Technologists (CPA4IT), we are a Network of Chartered Professional Accountants for IT Professionals, IT Consultants, IT Contractors, Project Managers & Small Businesses. By choosing CPA4IT, you are joining a team that has combined years of experience with progressive modern ideas from our Partners and Staff. We are committed to providing you with the best services and innovative tax strategies, most of which you may not have thought an Accounting and Tax firm could offer.
We are thrilled to be working with you and help you in your business. You are essential to us and we appreciate you.
The enclosed package includes all the necessary information to ensure you and your business gets the most out of CPA4IT.
At CPA4IT, we work with you. We understand that collaboration allows a more productive, and proactive relationship, and we believe this approach is an important factor in ensuring you get the best for yourself and your business.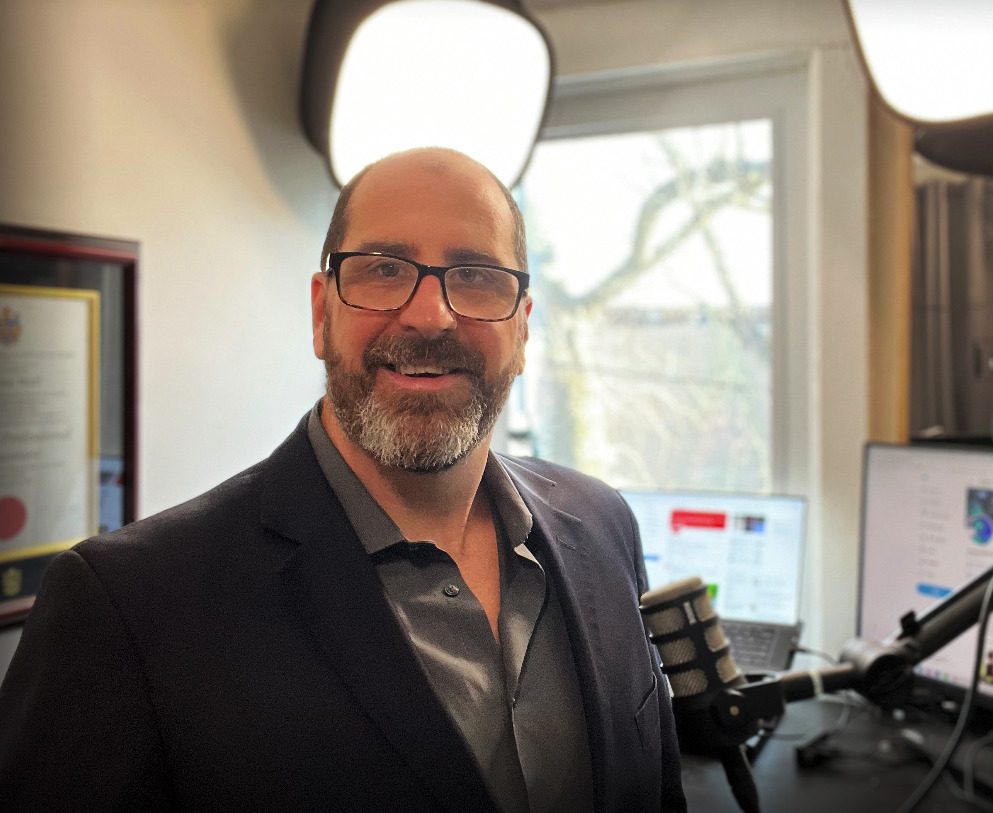 Andrew Wall is a Chartered Professional Accountant and Certified Management Accountant with over 19 years in accounting and IT development. Andrew is a global thought leader and has been recognized as the top 100 Accounting influencers and his Firm CPA4it.ca has been ranked as one of the top 100 cloud brands in the world and one of the top 50 cloud accountants in North America four years in a row.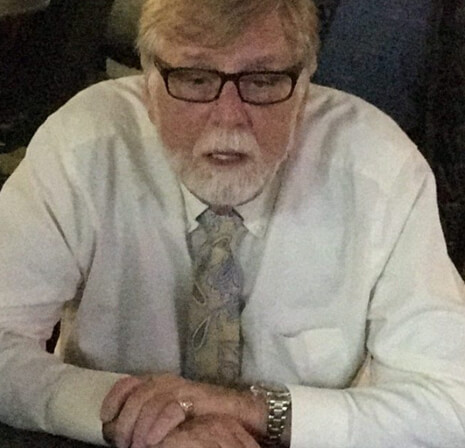 George is a CA/CPA who founded CA4IT 42 years ago. Now CPA4IT.
George was instrumental in upholding the right of a freelancer to incorporate as long as they were not instructed as to how to do the job & CPA4IT remains an established resource re Personal Service business Issues.
For 42 years CA4IT focused on bridging the gap between Staffing Agencies & Freelancers & this remains a focus as CPA4IT extends their reach to small business with Leading Edge Bookkeeping & Document Management Software apps to Build "Audit Proof" books for small business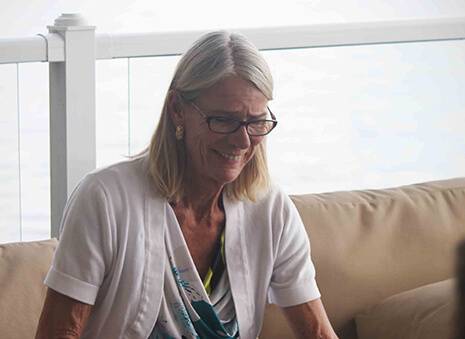 Joni Linsdsay
Office Administrator
Joni has been working with this firm since 1985. She is graduated from University of Toronto with a Bachelor of Arts and always had an affinity for numbers, so working with an accounting firm made sense. She says: The best part from my point of view is being self-employed which gives me freedoms that I would not otherwise have. In my spare time, I enjoy going to Mexico every winter for six weeks, spending time with my 8 grandchildren (soon to be 10) and enjoying the summer at our cottage in the Kawarthas.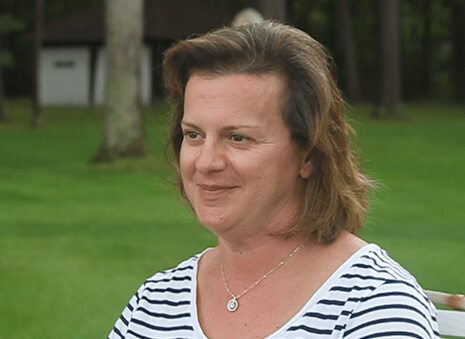 Oksana Sikacheva
General Manager
I joined CPA4IT in 1999 as a co-op student. For 8 years I occupied various accounting positions including Account Manager before transitioning into the role of Office Manager. My main goals are to ensure that our office runs smoothly and we provide the best service possible to our clients. In my free time I like to spend time with my family and friends, read a good book and enjoy outdoors.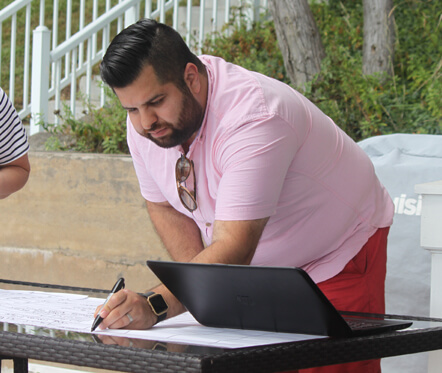 Satwinder Bahia
Account Manager
At CPA4IT, I am continuously learning new things. I enjoy that with technology consistently changing, CPA4IT is always being innovated and ahead of the curve with new technology. I'm excited to be part of an organization that truly values their staff members and clients.I graduated with a degree with honors, specializing in Accounting at York University. Soon after I received my designation as a Certified Professional Accountant. I continue to take professional development courses to keep up with new changes and updates in the accounting profession.When I'm not working, I enjoy watching sports and spending time with my family including my Shih Tzu.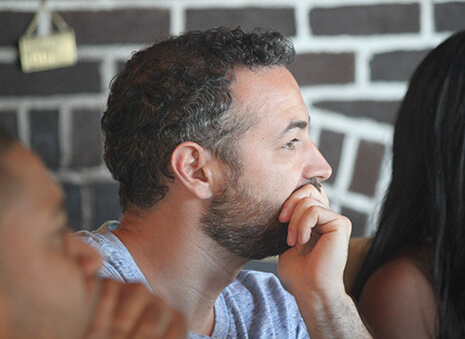 Michael Terminesi
Account Manager
Michael has been working in public accounting since 2009. In 2013 Michael joined the CPA4IT team, starting out as a junior staff accountant and has grown into his current role as Account Manager. Michael enjoys the personal interactions with his group and clients and helping them achieve their financial goals.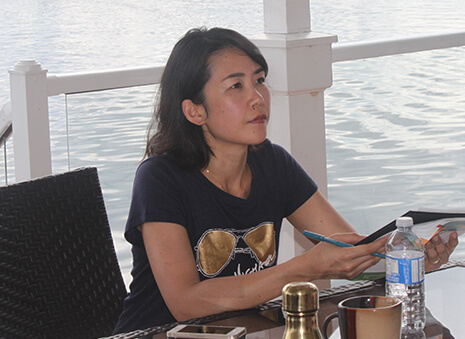 Maiko Itoh
Account Support Coordinator
Maiko Itoh is an account support coordinator at CPA4IT professional corporation. After serving an internship at CPA4IT, she became a full time team member in 2014. Since then she has been the welcoming face and voice you see and hear at our front desk. Maiko performs administrative duties and provides support to our clients to ensure a smooth navigation and understanding of the required paper work.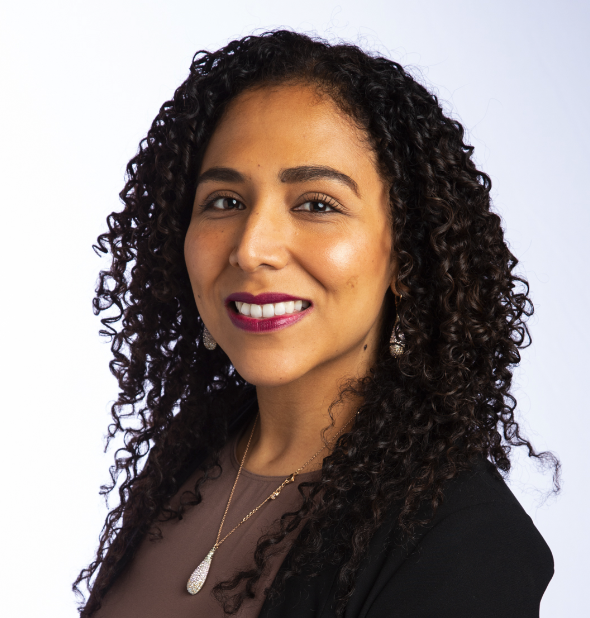 Karent Perez
Paralegal Advisor & Administrative Assistant
I love working at CPA4IT because of the people. The team is my second family and I think it functions so well because of our close bonds and incredible diversity. When I moved to Canada from Mexico CPA4IT gave me a wonderful opportunity and it is something I will always remember and appreciate. Our clients are terrific too – there are always new challenges and it is very rewarding to find innovative solutions and help people.I graduated with a degree in Business/Accounting and have over 11 years of experience in with the company, focusing on paralegal activities. When I'm not working I love spending time with my family, exercising, cooking and enjoying the outdoors in our wonderful city.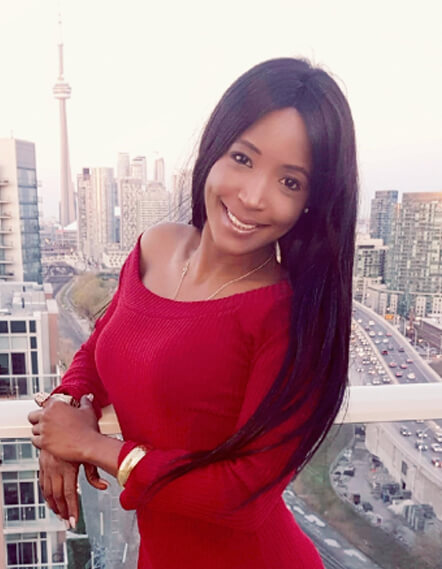 Rachel Stedman
Customer Service Manager
I joined CPA4IT Professional Corporation in May 2005 as the office Paralegal, and from there I have advanced to become the Customer Service Manager. I am the main point of contact for new and existing clients, and I maintain and nurture client relationships with a high level of customer satisfaction. I am also a member of the Marketing team where I contribute to marketing strategies, company development projects, and building strategic partnership with recruitment agencies. I have recently taken on the role as the organization's Internal Auditor in which I maintain the company Quality Management System, identify business risks, document business processes and conduct internal audit assessments in compliance with ISO 9001 Auditing Standards. I have enjoyed my career growth with the company over the years and pride myself on working hard and playing hard. I enjoy our office comradery, our annual cottage staff retreat and our regular after hour social activities. Most importantly, I enjoy working with our clients, many of whom I am acquainted with their entire family. I am always delighted to see the new and recurring faces and mingle with clients at our yearly Customer Appreciation party at the Toronto Island Yacht Club, or the Downtown Party Room Rooftop.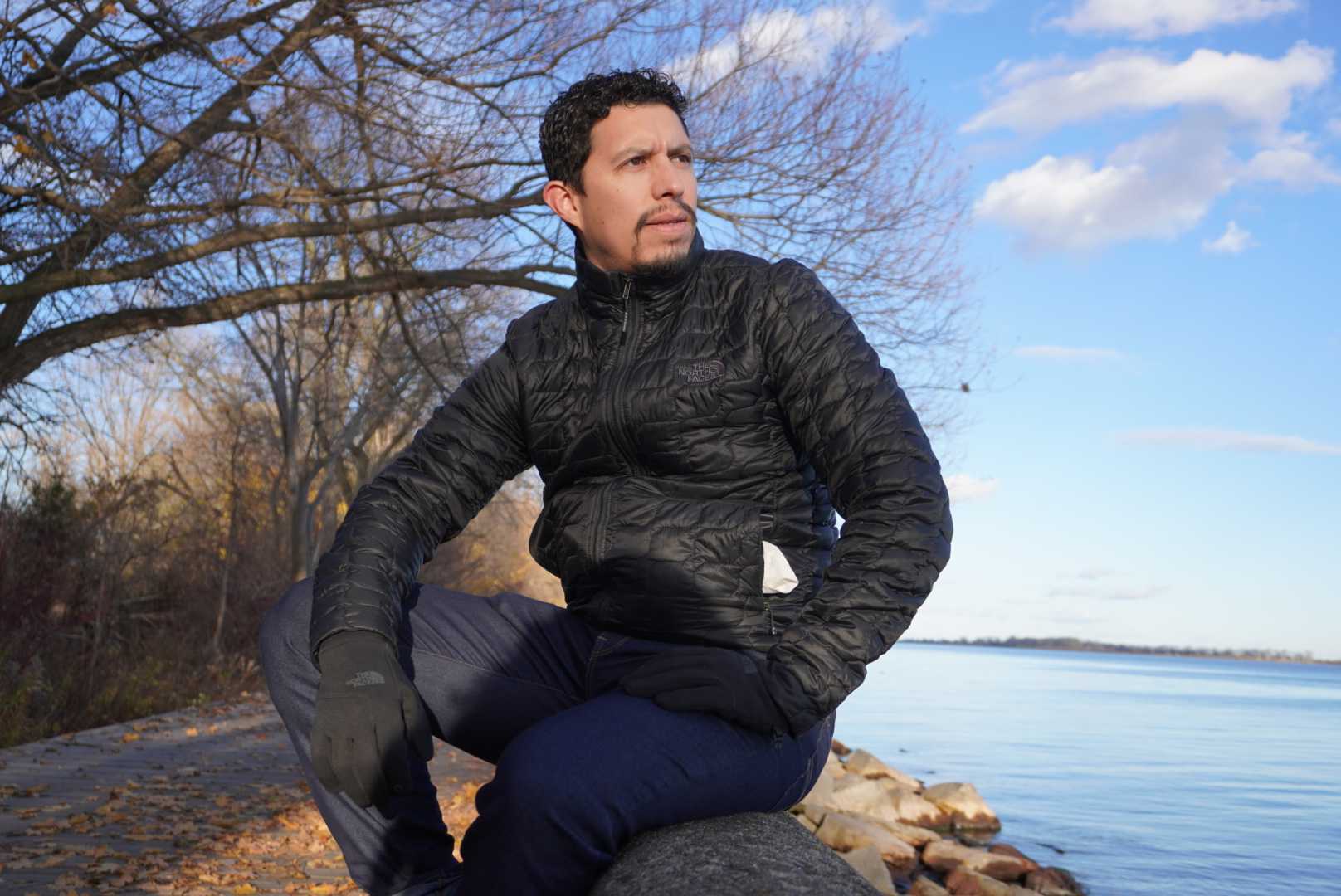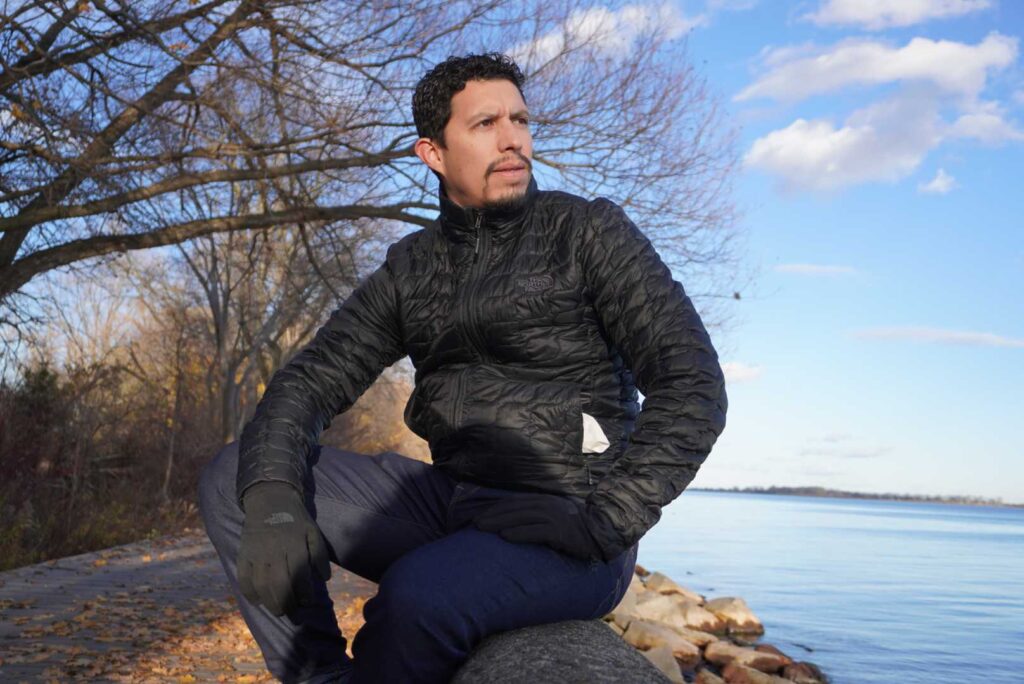 Jose Michaca
Online Marketing Manager
Jose joined our firm in 2018, with a strong background and experience in advertising and digital marketing in Mexico, Argentina, and Canada. He leads the digital marketing and advertising area of CPA4IT. An avid traveler, passionate about technology, creativity, video content, aviation, sports…and of course an order of tacos.
Our aim is to take the time to get to know you, your family, your business and your financial goals. We will spend time briefing the team involved in your affairs so that they fully understand your requirements too. We encourage input from all staff, as we know that ownership, ability to question, being heard and feeling involved all lead to an engaged and committed team.
BENEFITS OF JOINING CPA4IT
-More than 30 years experience serving business owners
-Free business coaching
-Personal attention to each and every client
-A progressive and proactive firm of Chartered Accountants and Tax Advisors
-CPA4IT networking and seminar events
-A wide range of services to offer a variety of solutions to each and every client
-Staff members trained in accordance to and beyond industry standards
Use our Client Zone to send us documents quickly and easily. You will be given your own username and password to allow you to upload documents securely. You can access your Client Zone here.
To enable us to provide our service(s) to you, we may use, process, and disclose personal data about you and your company. This is necessary for other related purposes including updating and enhancing client records, analysis for management purposes and statutory returns, crime prevention, and legal and regulatory compliance. When processing data on your behalf, we confirm that we comply with the relevant provisions of the Personal Information Protection and Electronic Documents Act.
FREQUENTLY ASKED QUESTIONS
Check the Frequently Asked Questions section (FAQ) on our website for general accounting information on a number of topics. If your specific question is not answered in the FAQ section, please email the question to customerservice@cpa4it.ca and we will respond to your question via email.
IN OFFICE VIRTUAL MEETINGS
Meetings can be held in our office or online. We have the ability to hold telephone conference calls with multiple phones in multiple locations, or online meetings via web access.
As part of our ongoing commitment to being a progressive firm of Accountants and Tax Advisors, we regularly host events and webinars in Toronto covering a variety of topics to support and encourage our clients' growth. For a complete listing of upcoming events, please visit our website www.cpa4it.ca/events
AUDIT REPRESENTATION GUARANTEE
We offer audit representation Guarantee for a fee of $350 plus HST in addition to the cost of year-end accounting services. We guarantee that we will stand by your firm if it is subject to an audit or reassessment by the Canada Revenue Agency. Such audits can be stressful and time-consuming for all parties involved. CPA4IT will handle all negotiations, objections, and appeals until the final stage of appeal without further charge for any professional time incurred on the matter. The $350 fee is waived if you select a prepayment plan option.
Fees can often be higher than necessary from staff members having to sort and organize accounts.
Below are some helpful hints that will ensure your fees are kept to a minimum:
• Make sure all records are provided ensuring no information is missing; have you included bank records, invoices, and deposit books?
• Organize records in a way that can easily be understood by someone else: type of expense, date, numerical or alphabetical order.
• Keep all personal and business transactions separate.
• A bookkeeper can reduce the workload of an accountant and at a lower rate. Bookkeeping is a service provided by our firm.
• Before making a major business decision or investment, discuss it with us first. We may be able to consult on the matter or recommend someone who can.
The Investment industry is regulated under the Investment Canada Act. We are licensed by the Institute of Chartered Accountants in Canada and Ontario as a designated professional body under that Act. We may be able to provide certain investment services where these are complementary to the professional services we are providing to you.
At CPA4IT we recognize the importance of our carbon footprint on the environment. With our online filing system, we dramatically reduce the amount of paper waste in our offices, resulting in a fast, organized, and efficient system.
CHANGE OF CONTACT DETAILS
If any of your contact details change, please email customerservice@cpa4it.ca as soon as possible to inform us about the changes.
We like to hear from you about the quality of service you receive from CPA4IT. By knowing what your concerns are, it gives us the opportunity to make the necessary changes and improve overall customer service.
To give us your feedback, please e-mail, phone or visit:
Chartered Professionals Accountants 4 Information Technologists (CPA4IT)
478 Richmond Street West
Toronto, ON M5V 1Y2
Toll-Free: 1-800-465-7532
Fax: (888) 988–8318
Email: customerservice@cpa4it.ca
To ensure that we can deal with your enquiry promptly and efficiently, our office hours are Monday to Friday 9:00am – 5:00pm.